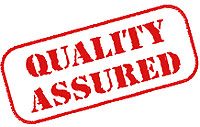 How can standards help you beat the recession?

Standards have a proven history of supporting and contributing to business growth in the UK and around the world. But they are only as effective as the organization putting them into action.

Choosing the standards that fit your business needs is an essential part of the equation.

What are your biggest challenges? And what are you hoping to achieve?

Review this quick checklist to find out which standards could be helping your business survive and thrive in the recession.